So we are at the end of yet another week – and it has been a good one, with lots of reasons to smile. Here are just a few of them:
I had the most lovely weekend with my sister in Norfolk, which is going to take up a few points this week. Let's start with the weather – Saturday was absolutely glorious, with bright, blue, huge Norfolk skies and so much sunshine.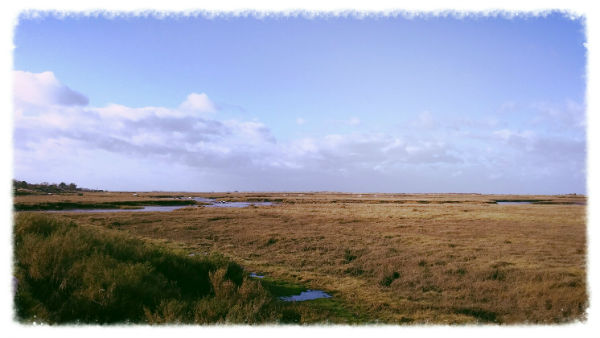 2. We made the most of the beautiful weather by going for one of our favourite walks. It is about 6 miles long and takes in a mixture of country lanes, wild common land and coastal path (where we spotted these pretty snowdrops!). The only difficulty was how hot we became, quickly shedding coats and scarves and enjoying the warm sun.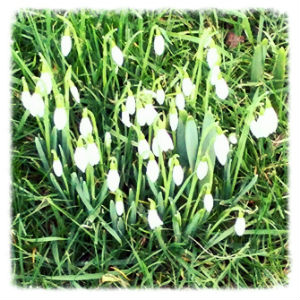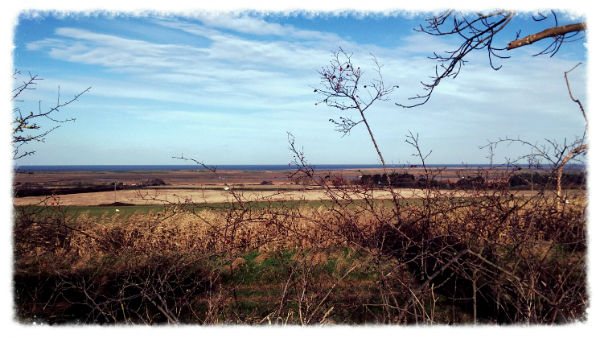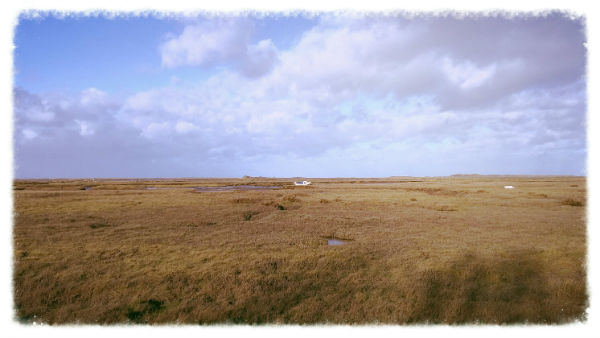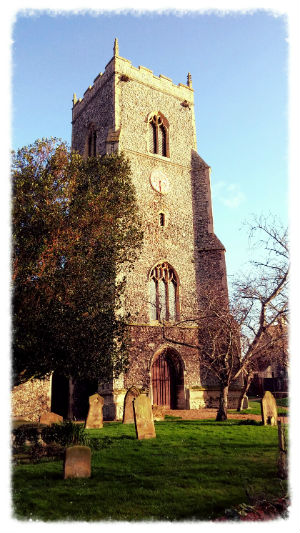 3. Dog friendly eateries! There are quite a number of places in north Norfolk where the pooches are welcome, so we took advantage of one of them about two thirds of the way through our walk, stopping for a very welcome drink at Deepdale Café, where Lottie and Honey behaved beautifully (it wasn't that Tilly didn't, but I had left her at home with D and G!).
4. We then returned to the cottage for a delicious lunch of homemade soup (thank you, Christine!) and bread, before having a few hours drinking tea, eating chocolate and reading – the most perfect way to spend an afternoon (it may have involved a little snooze on my part, too!).
5. Saturday evening saw us heading out for a meal to The King's Head in Bircham. We had decided against getting a taxi, mainly because they were crazily expensive, so we just had one delicious Hendricks and Fever Tree before a nice meal. The starter wasn't the best but the main course was very good indeed, and it was a lovely evening.
6. Champagne! What a fabulous way to end such a perfect day! As we had only had one drink whilst out, we indulged in some champagne when we got back home – whilst sitting in our PJs watching Casualty – lovely!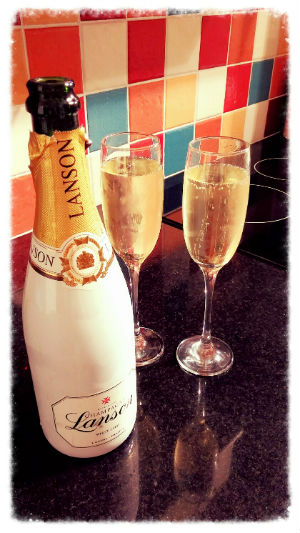 7. Sunday made us realise how lucky we had been the previous day, as it was VERY wet and miserable. We managed a walk around the village though, before heading off to visit my niece and her boyfriend in their flat in Cambridge for lunch. They made us a delicious meal, and it was so nice to see them and where they are now living, which is absolutely lovely.
8. Wow – seven points just on the weekend! (It was that good!) However, on to other things, D made me very happy with the orchid that he bought for me on Monday. We love orchids, especially because they last so long, so I'm loving seeing this in the bedroom when I wake up each morning.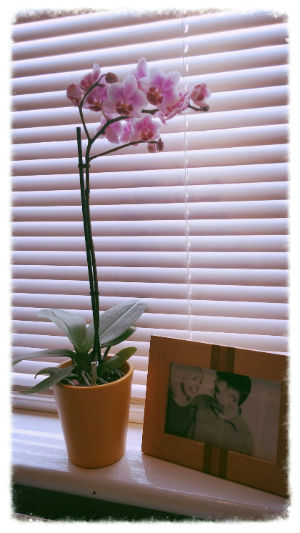 9. It has been a week of great progress in lots of areas this week, which is making us feel very positive – all good! For example, I've only got one more session of week two of Couch to 5k to do, which definitely counts as progress.
10. The final one for this week is my continuing hospice training. The sessions are so interesting – they are full of fascinating information and really make you think, and some of the other people on the course have amazing stories to tell. I will really miss the training when it is done and we are all volunteering in our different areas.
So, almost the weekend, and I have another lovely one planned, with a quick trip to London scheduled for Sunday to visit a friend for her birthday, with a theatre trip thrown in, which should be great.
Have a fabulous weekend, everyone!