The reason for my absence over the past couple of weeks is that we were away on a fabulous holiday in Norfolk for 12 days. For the first time in 11 years, I was able to go away without my laptop and didn't have to work at all, so had 12 days pretty much "off grid", which was bliss. Plus we just had the most amazing time! The weather was incredible – hot, sunny, with blue skies every day apart from the day we had to drive home – we were so lucky.
So here's a little round up of the best bits, in verbs and photos:
Having breakfast at one of our favourite eateries – Creake Abbey – on our first morning.
Walking along Brancaster beach to see the beautiful seals.
Drinking tea in the garden.
Playing tennis as a family, which we did many times.
Walking the dogs in the early mornings and evenings.
Kayaking at Burnham Overy Staithe – the kayak turned out to be a great investment!
7. Drinking prosecco in the garden at sunset.
8. Playing with the dogs and B one evening on Brancaster beach.
9. Visiting Muckleburgh Military Museum with B.
10. Watching the waves crash on the stony beach at Salthouse.
11. Eating brunch in the garden on many mornings.
12. Eating out at various local restaurants.
13. Walking through the woods at Sandringham.
14. Picking strawberries and gooseberries.
15. Drinking Pimms in the garden in the early evening.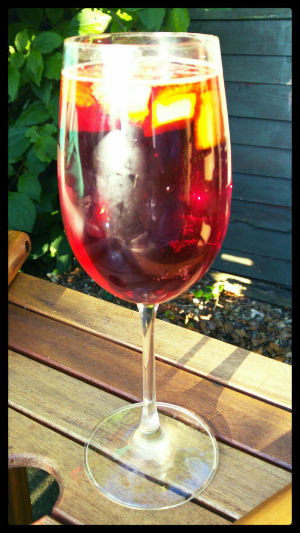 16. Walking around the lake at Holkham Hall.
18. Enjoying a barbecue on Saturday evening.
19. Walking to the amazing beach at Burnham Overy Staithe to eat a breakfast of sausage and bacon rolls.
20. Jumping in the straw left behind by the combine harvester in the field behind our house.
21. Eating ice cream at Drove Orchards.
22. Sitting on top of the straw bales in the field as the sun began to set.
23. Looking forward to going back again for another 10 days at the end of the month!