Three day weekends are just THE BEST, aren't they? They encompass everything you love about normal weekends but with extra servings of fun and relaxation. Three relaxing evenings, three mornings to lie in…what's not to love?!? I feel that we really made the most of this last Bank Holiday weekend, so here's a little round up of what we got up to:
:: We had three great nights out by the firepit, making s'mores, eating "bangers and mash" and we even barbecued our dinner on it, with D cooking bacon steaks, burgers and sea bass to perfection.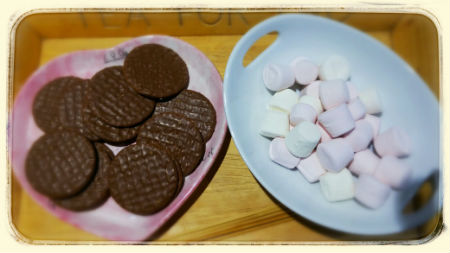 :: We did two fantastic walks. D and I did one alone on Saturday, around the Melbourne area. It started off near Melbourne Pool, which is a lovely spot – and is where Honey had her first encounter with geese! It was then a lovely, varied walk – we went across meadows, past bluebell woods, alongside the golf course, through the village of Breedon-on-the-Hill, through a rapeseed field, before returning to Melbourne itself (for a quick stop-off for a drink before heading home). It was a beautiful walk, not even spoilt by the fact that we added 1.25 miles to it by getting a little lost! We then did a second great walk on Monday, with B as well (G was busy revising with friends), around Calke Abbey and Staunton Harold Reservoir. Again, this walk will definitely be repeated, as we loved it – the reservoir is stunning, the bluebell woods we walked through just beautiful, and it was lovely to explore a little more of the Calke Abbey estate than we have previously done. We have decided that following directions it not our strong point, as we went wrong AGAIN but, again, this wasn't a problem at all. The puppies loved the walks too, as there was plenty of opportunity for them to be off their leads, so got so much exercise.
:: We had fun playing "Risk" – as you can see, the boys take it all very seriously!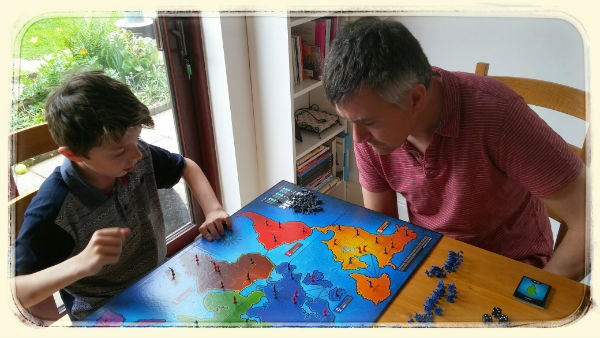 :: We did a little spot of baking – vanilla cupcakes with strawberries, raspberries, blueberries and meringue mixed in.
:: We had delicious breakfasts in bed on two mornings. We love spending time in our newly decorated bedroom, so D and I took it in turns to get up to deal with the dogs and prepare yummy breakfasts, which we then took back up and enjoyed in a very leisurely manner.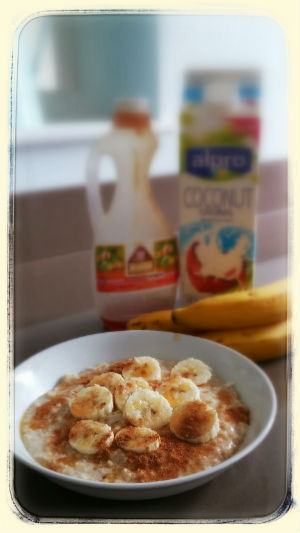 So that was our incredibly relaxing weekend – I enjoyed every second of it! What did you get up to?