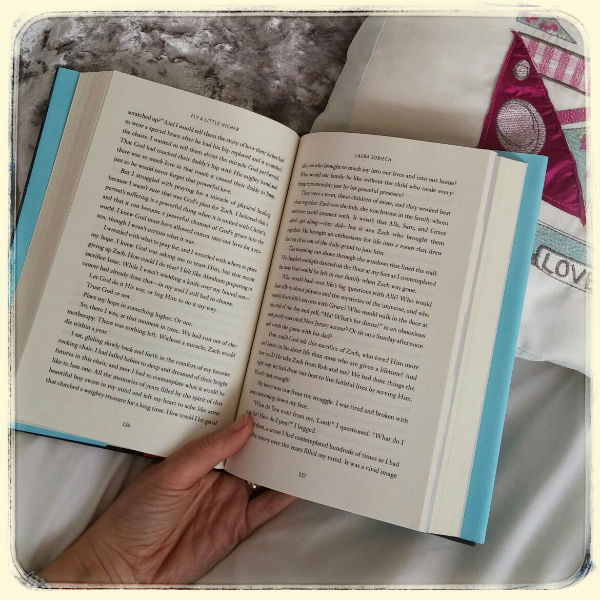 One of the many things which I have enjoyed this month, with the start of the better, warmer weather, has been the opportunity to read outside in the garden and I have been fortunate enough to stumble across two absolutely fantastic books, both of which I would thoroughly recommend.
As you can tell, I enjoy many different genres, and these two books are sooo different from each other. The first is Six Years by Harlan Coben. I have read two of his books previously – The Woods and Caught – and did enjoy them, but I bought Six Years for a friend last year and I remember her saying how much she was enjoying it at the time, so thought that I would give it a go. The basic premise is that, six years ago, Jake Fisher falls profoundly in love with Natalie during a three-month whirlwind romance at a retreat. He is then shocked beyond belief when she suddenly leaves him and marries another man, making Jake promise that he will never try to contact her again. He manages to keep this promise until he learns that her husband has died. He attends the funeral, hoping to re-establish contact with Natalie, only to see that the grieving widow is not Natalie, and that there are also two teenage children in tow. Jake then sets out to find Natalie, showing unbelievable amounts of persistence in the face of countless obstructions and messages that he should leave well alone.
Within just a few pages, I realised that I was completely hooked, and that this book was going to steal an awful lot of my time until I had completed it and found out the real story of what happened to Natalie all those years ago. Jake, the narrator, is a likeable character, and you can't help but admire his determination, against all the odds (bearing in mind that this is a thriller!), to continue his quest for his one true love. There are so many intriguing questions raised and tangled mysteries revealed, making for a complex but compelling plotline, that it could be quite difficult to follow, but there are recaps along the way, which are incredibly helpful. I found that it was, without doubt, a literal page-turner, as Coben revealed just enough of the various layers of the mystery, intrigue and secrets to hold my attention completely, making me want to keep reading to find out more. The ending was relatively predictable, but the twists and turns along the way made this acceptable to my mind, and the exploration of the depth and passion of a lost love as a theme throughout the book was strong.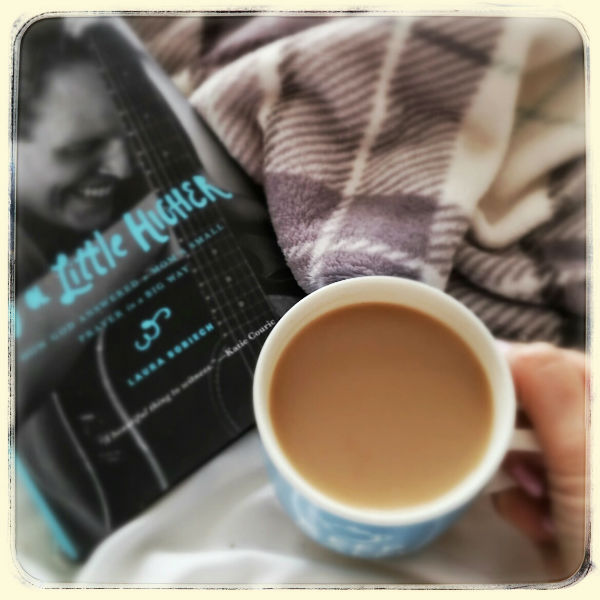 The second book which I have absolutely loved this month is Fly a Little Higher by Laura Sobiech. If you haven't come across the Sobiech family before, I urge you to watch Zach Sobiech's "My Last Days" film which I first saw posted on a friend's Facebook page in May 2013 and watched – and was affected by – immediately. Zach was diagnosed with osteosarcoma, a bone cancer which is most common in children, at the age of 14, in 2010. In 2012, he was told that he had about a year to live. His mother, Laura, who wrote this book after his death in 2013, advised him to start writing letters to those closest to him but, having been a very keen musician for years, he wrote songs instead. His beautiful song, "Clouds", was released in December 2012 and immediately went viral, leading to a very interesting and unexpected final few months of his life.
In this book, Laura tells us more of Zach's life and story. I had been waiting to read this for a while as I had been so inspired by the whole family, so, again, got completely and immediately hooked by it. It is beautifully written, and is an incredibly poignant, honest and open account of Zach's illness and the effect it had on him, the entire family, their friends and, ultimately, a much, much wider community. Zach was so, so much more than his illness – his faith, maturity, positivity, bravery and grace throughout are absolute testament to that. It is, as you would expect, an emotional book, and Laura is very generously and honestly open, but it is certainly not a sad book. Yes, it is heart breaking at the end, and I certainly shed some tears, as I did when I first watched the film, but it also touches you on so many levels. It is much more than an account of Zach's final years – it shows the absolute power of faith, family, friends, hope, how one person can make a difference and the ability to continue to live a beautiful and fulfilling life even though you know it is coming to an end.
I honestly can't praise this book enough. I'm desperately trying to choose the right words to make you all pick up this book, as it is a truly inspirational, powerful read.
I'd love to hear your thoughts about these books if you have already read them or, if you follow my recommendations, what you think of them after reading them. Alternatively, I'd love to hear of any books you're loving at the moment – I'm always on the lookout for a good read.
NOTE: Please click below to read the comment by Laura Sobiech, in which she clarifies how money is raised for the Zach Sobiech Osteosarcoma Fund and how much has been raised in Zach's name so far. Thank you so much, Laura.