It's Happy Friday time again already – the weeks seem to be passing so quickly at the moment! Anyway, here's a little round up of my week:
We had a lovely trip to Yo Sushi with G on Saturday, to welcome her back from her trip to Germany. She had been the week previously with a friend, but it was a new experience for me and D. I'm not a huge fan of sushi, but there were plenty of other options, so I had the delicious chicken and Japanese fried rice below, which was really good.
2. G eventually got to enjoy her Christmas present last Sunday, when she had her flying lesson. She was up in the air for well over an hour and it was a beautiful day for it, so she really enjoyed it.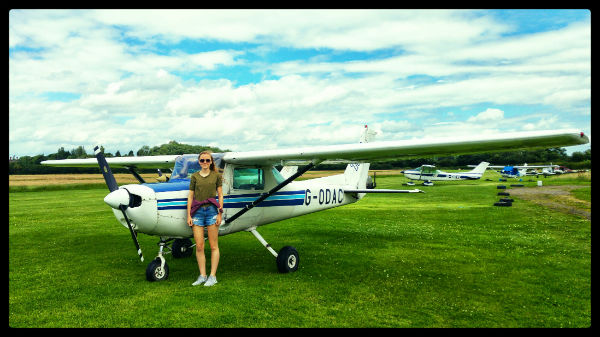 3. Stemming from my childhood, I've always loved beautiful stationery, so the new notebook that I bought at the start of the week has made me very happy indeed!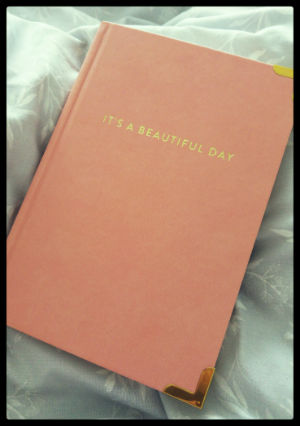 4. G and I had a lovely trip out with the dogs on Tuesday, walking them in Poppy Wood, followed by a quick stop off at Calke Abbey for a drink. There is a new dog agility trail at the wood, so it was great to see them loving it – and it's always a great way to tire them out!
5. Being very aptly named, the poppies were out in force in Poppy Wood, looking absolutely beautiful, so they definitely brought a smile to my face.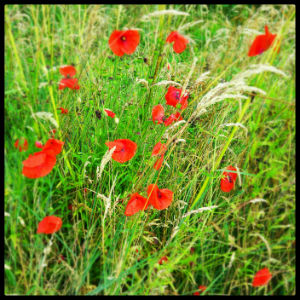 6. Tilly had her annual check up and vaccinations at the vet on Tuesday, and it was really good to hear that she is still in very good shape, with an incredibly healthy heart, as, for a big dog, she is getting to quite a good age.
7. The summer holidays started properly on Wednesday when we went up to collect B, who is now home for almost eight weeks, which is lovely.
8. G and B enjoyed the first day of their summer holiday together yesterday with a trip to Bounce Revolution in Derby. They had a great, if rather exhausting and hot, hour, trying all the trampolines and "wipeout" style areas, so it was a real hit – and very amusing to watch!
9. I am continuing to enjoy doing workouts at home. Thank goodness for You Tube! There are so many different kinds of workouts and exercise programmes on there, for free, so I've been loving mixing and matching some of the individual routines, then alternating with a programme.
10. Today is the day that we decamp to Norfolk for 12 days, so we are really looking forward to that. After the busyness of the past few weeks, it will be lovely to get away and properly relax, so we are looking forward to lots of walks on the beach, kayaking, eating out, tennis, swimming, reading, etc. Bliss!