Wow – that's not just the end of another week but another month! Halfway through the year already, which is crazy. The last couple of weeks have been really busy, hence my lack of post last Friday, but all in a very good way. Here are some of the highlights:
G finished her GCSE exams a couple of weeks ago, which coincided with B coming home, so we went out for a lovely meal to celebrate. Her attitude during the exam period was great – she worked hard but stayed pretty calm and relaxed, so we are very proud of her, so it was especially nice to go out all together to enjoy some proper downtime.
2. We eventually got everything finished off in the garden just in time for the glorious summer weather – the patio was finished, and the furniture and hot tub arrived, so we spent just about the whole weekend outside enjoying it – with the odd glass of Pimms, of course!
3. G and I then headed over to Norfolk for a couple of days, which was such a treat. It was so lovely to have that time with her, again in the sun!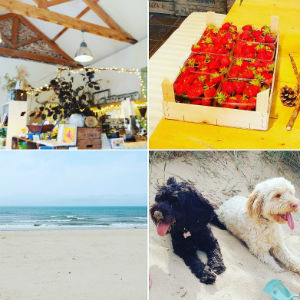 4. We mostly spent our days going to lovely places for drinks and reading on the beach – this is always one of my preferred things to do and I am thrilled that G now enjoys this too, as it combines two of my favourite things – books and beaches!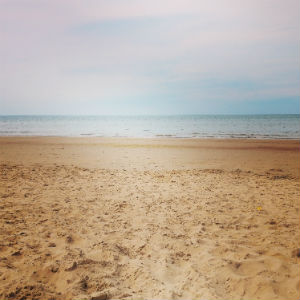 5. We then had to head home a little earlier than usual to ensure that my studio was ready to accept my first customer! I am so pleased with how it has turned out- it is exactly how I imagined it and suits my needs perfectly.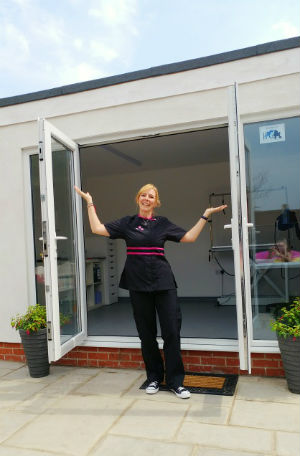 6. So last week saw me accepting my first Smarter Wags' customers, all of whom were so lovely. It is so good to be working properly again, rather than just training. Exciting times!
7. We had a really lovely couple of days last weekend when one of my university friends came to stay. Although we stay in touch via email and telephone, it is always so nice to have a proper catch up in person – I'm just not sure where the time went!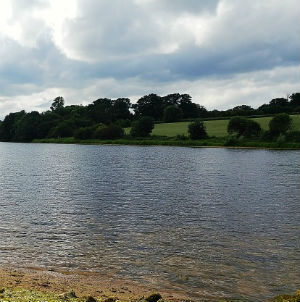 8. We had a pretty relaxing weekend – to make time for all that talking that had to be done! The most we managed was a nice walk and drink at Calke Abbey on Saturday afternoon, then morning coffee at Mercia Marina on Sunday morning – my kind of weekend!
9. Talking of drinks, my new favourite is homemade iced coffee – I love it! It's just a shame that the weather hasn't exactly been suitable for iced drinks this week.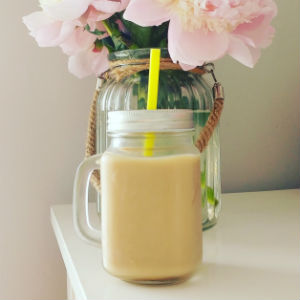 10. So my final one for this week is G's prom, which was held on Monday. I haven't seen many proper photos yet, as she got ready with friends elsewhere and then went straight off to NCS for the rest of the week on Tuesday morning, so I'm looking forward to seeing them when she gets home tomorrow night, but she had a really lovely time and, from what I have seen, looked beautiful. And she even enjoyed the dancing – for the first time ever!
So we have a nice weekend ahead. B and G will both be home, which will be nice, then we are heading off to North Yorkshire at the start of next week for a quick overnight stay. Fingers crossed for an improvement in the weather!