As you know, I love documenting the everyday little things here, as it really makes me  think about the week that has passed.  The time very often whizzes by and I forget to appreciate the tiny moments for what they are, so here are a few things that have made me smile this week:
Sunny walks have been few and far between this week – what a washout it has been for the most part. However, the sun has been even more welcome when it has put in an appearance. Let's hope we see more of it over the coming days and weeks.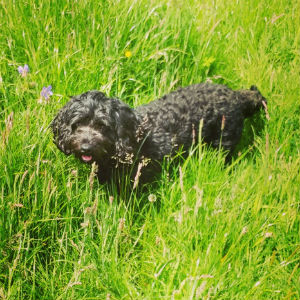 2. After being aware of it for a while and then seeing a TV programme about it on Monday, we have eventually tried rooibos tea this week. It is supposed to be very good for digestion, amongst other things, so we thought that it was worth a try. We have so far sampled the original and the Earl Grey varieties, and are suitably impressed. It has a very different taste, but it is quite nice and very versatile – my favourite way to drink it is with lemon – delicious!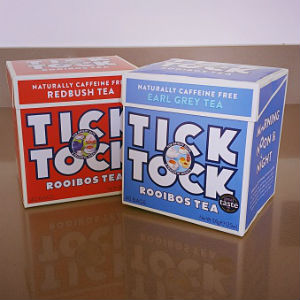 3. My favourite meal of the week has to be this seabass with spicy chorizo and bean stew. There are so many amazing flavours involved – and it is good and healthy!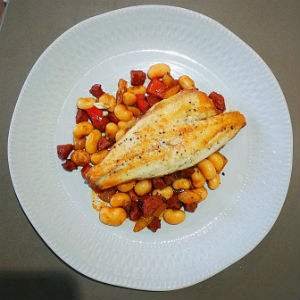 4. We had a lovely family night in on Saturday, to make the most of B's last night at home before he went back to school on Sunday. We had a takeaway (in fact, we had two – a savoury and a sweet!), watched the final of Britain's Got Talent (very disappointed with the winner though!!) and then all had a "sleepover" in the sitting room. Great night enjoyed by all!
5. Another hit on the food front this week was this halloumi salad with mango and fennel – light and refreshing and delicious.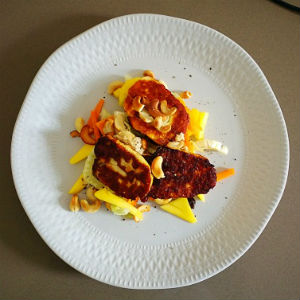 6. This week has seen me pushing ahead with the marketing activity for my dog grooming business. I have collected (and begun distributing) my flyers, collected the sign for our gatepost which I am hoping that D will put up this weekend, and have had adverts published in two local free magazines.
7. The rain has caused some delays to the work being done at home this week, but progress is now being made with the patio, which will hopefully be completed by the time that the hot tub arrives next week!
8. I have been interested to ready more about hygge for a while, so was really pleased to receive this book for my birthday a few weeks ago, and I have made a start on it in the past couple of days. So far, so good – I love everything about the hygge manifesto!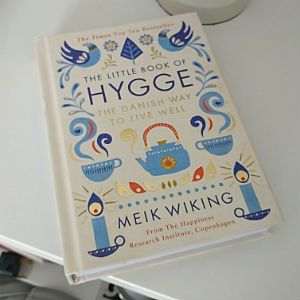 9. I bought some stargazer lilies when I was food shopping last weekend and they are now beginning to bloom beautifully. I absolutely love them, as I had them in my wedding bouquet, so I am enjoying seeing and smelling them whenever I go into the sitting room.
10. We have a lovely weekend ahead, which I am really looking forward to. Apart from the fact that G is nearing the end of her exams, which is relieving the pressure and the amount of time that she will have to spend revising, we are going out tomorrow evening to a Robbie Williams tribute night, which should be lots of fun, then we are heading out for a champagne afternoon tea on Sunday afternoon to celebrate my niece's upcoming wedding, which is very exciting.
So, we have everything crossed for dry weather and sunshine, so that we can make the most of the weekend and work can progress on the patio over the next few days.
Have a great one!