Things have been so busy around here lately that this space has been a little neglected – there have been plenty of 'happy' things occurring, but I just haven't had time to write them down! However, I was determined to write a post this week – not the usual Happy Friday one, but a quick round up of our very special family reunion which took place last weekend.
One of my cousins on my father's side has been working on the family tree for eight or nine years, and it was this that prompted our meeting. The weekend had been planned for months and we were so looking forward to it, not simply because we don't often all get together, but because my sisters and I have two cousins who we had never met before at all! One aspect to point out about our tribe is that we are a family of pretty large age gaps – there are three gaps of over 14 years between siblings within the close family, which partly accounts for the fact that we haven't all met – plus geographical differences, with one of my 'unknown' cousins living in the north of Scotland, whilst the other is based on the south coast of England.
It was decided that Cumbria would be the best place to meet, as it was pretty close to halfway between these extremes, and also happened to be where my father, his two brothers and parents lived for many years. The timing worked out perfectly for us, as G had an exeat on Friday, and B was also due to come home for the weekend, so we set off at lunchtime, picking B up on the way, arriving in Dalton-in-Furness at about 5.30pm. We immediately met up with one of my sisters and her husband, my cousin who had been working so hard on the family tree (he has gone back well into the 17th century, which is a huge achievement), his wife, and one of the cousins whom I had not previously met – he is the oldest of the cousins, whilst I am the youngest, so there is a 30 year age gap between us!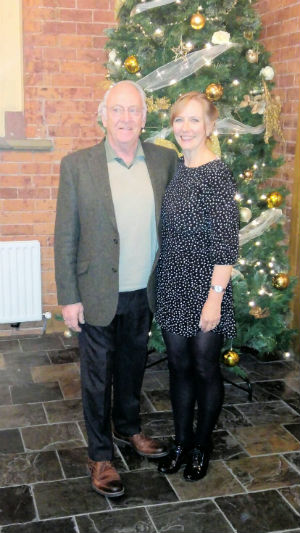 We were all staying in the same hotel, so we had a lovely meal together on the Friday evening – and started to sample some of the 35 gins on offer there!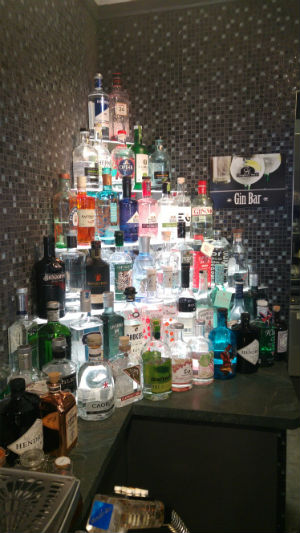 We woke up to the most beautiful morning on Saturday – my favourite type of weather – thick frost, bright blue skies and glorious sunshine. This was perfect, as we had planned to climb up to the Hoad monument – or 'the pepperpot' as we affectionately used to call it, this being our marker to show that we were 'almost there' when we used to visit my grandmother when I was a child. The walk and the views from the top were stunning – we really were so fortunate to have such a beautiful day for it. We enjoyed a cup of tea and a biscuit at the top before heading back down to collect another of my sisters who was arriving by train.
My third sister, her husband, and also my other cousin and his wife from the south coast arrived, so we then had a good pore over the whole family tree. It is an amazing and fascinating piece of work, which is fantastic, but it also makes us want to find out more – the 'whys', if you will, as to our ancestors movements and decisions. We were also presented with a small part of the tree which showed our 'direct' relatives, which is very special – I can't wait to get this framed and give it pride of place somewhere in our home. Following this, we all went on a walk around Dalton, seeking out houses that our parents and grandparents had lived in, which was so interesting.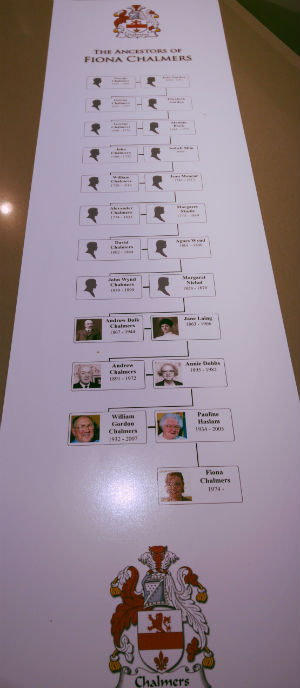 By this time, it was beginning to get a little dark and cold, so we retreated back to the hotel, where we took over the lounge for a few hours, chatting, getting to know each other – and sampling more of the gin and wine! We then had another lovely evening meal and more drinks together, at which point it was decided that we should try to make this get-together an annual event, which would be fabulous – and I, apparently, have the task of organising the next one!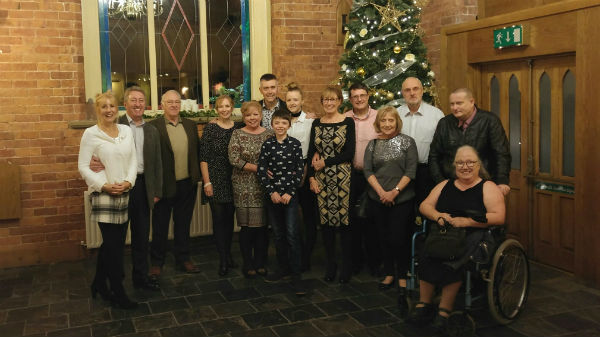 Sunday saw us all going our separate ways once more – we visited the Dickensian Christmas Market in Ulverston, which was absolutely lovely, then gradually headed back down the country, stopping off at D's childhood home of Bolton-by-Bowland, and then to see some friends in Lancashire.
It really was such a special weekend. We can't thank Phil enough for doing all the work on the family tree and then organising the reunion – it couldn't have gone better. However, it also reinforced to me just how important family is. Of course, our little unit of four, and then my sisters and their families, are, and always have been, incredibly important to me. But meeting the cousins – one of whom we don't see very often at all, the others, as I said, whom we had never met, really brought this home to me. Although we had not met, we got on so well, and found that we had so much in common, and I absolutely love the feeling that my 'family' has now been expanded.
As Michael J. Fox said – "Family is not an important thing, it's everything."
What an amazing experience – and roll on next year!