Well, last week turned out to be a pretty quiet one, hence the lack of blog post – not a bad week, but just not too much happening, but there have been plenty of things to make me smile over the past few days, so here goes:
The weather has definitely changed over the past week or so, and now feels truly autumnal. I have still been loving the bright sunny days, especially good for dog walks, but I'm also pretty happy that it's got chillier, as it's the perfect excuse to cook some delicious seasonal fare. The highlights have been the butternut squash soup with cheese and herb scones, and the pear and almond cake – yum!
2. To go along with this, we have lit the woodburner a few times now, and it's lovely to make the sitting room all snug and cosy with it – I do love cold evenings when we're tucked up warn inside in front of a fire – as does Honey!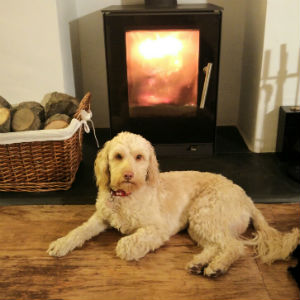 3. I had a lovely afternoon out with D and G last Saturday at the fabulous Derby Theatre, watching a production of Sondheim's 'Sweeney Todd'. It was exciting, gruesome, totally captivating, and performed absolutely fantastically by the entire cast. A wonderful afternoon's entertainment.
4. Sunday then saw us heading down the M1 to meet one of my university friends at Bletchley Park. It was a great location in which to meet and catch up with each other, but also a fascinating place to visit. We could have spent much longer there than we did (so will probably return at some point), but we did manage to see a lot, so I would definitely recommend it if you have even the slightest interest in British history during the Second World War.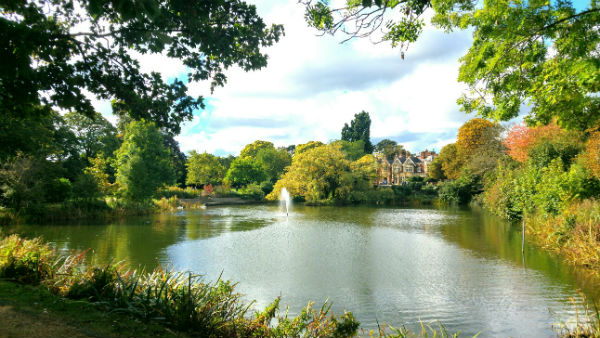 5. I met up with a friend on Tuesday night for one of the great deals that is the 'cinesupper' at Quad in Derby. We had a lovely catch up of each other's news over a meal, then watched 'The Girl on the Train', which was so good. There were a few moments when we both had to look away from the screen, but I was pleased that it was so well done, as I had loved the book when I read it.
6. A quick mention this week has to go to two of our dogs – Tilly and Honey – as they have been so, so cute with each other. Normally, Honey tries desperately to be friends with Tilly, who sadly doesn't want to know and displays her 'grumpy old woman' side towards the poor little Honey, but this week they have been cuddling up together beautifully. It may not last, but it is nice to see in the meantime.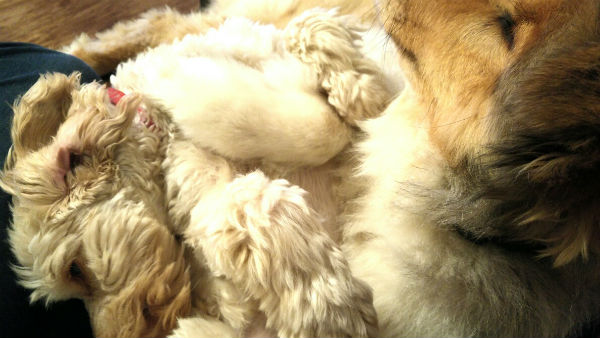 7. I was very pleased to get my first proofreading assignment back this week, and even more satisfied with the 84.4% mark that I got for it. Now at least I can make a start on Module 2 before we go away.
8. The past couple of weeks have seen us doing plenty of brainstorming, thinking and discussing plans for the house. We have considered all sorts, from moving to get slightly more space, to staying put and having a loft conversion done, to a full blown extension as well as the loft conversion. We have an architect drawing up plans as we speak, so we can then take it from there – exciting!
9. I had a great night yesterday when I went to see 'Guys and Dolls' at Lichfield's Garrick Theatre. This has long been one of my favourite shows, since being one of the stagehands when it was performed at my school many moons ago, and I just love everything about it, so I was really looking forward to watching it again. And, as always, it certainly didn't disappoint – fabulous performances again made it a great night out.
10. I will be AWOL again next week, I'm afraid, as I will be in the Caribbean from Monday onwards, just for a week. I am taking G away, back to our favourite hotel in Grenada, where she will celebrate her 16th birthday. Such a tough job being the chaperone! We are so excited, so I am sure that my next blog post will be full of gorgeous Caribbean holiday scenes!