I can't believe that it's June already – time is certainly flying – not that I'm complaining, with our holiday now being only six weeks away!
We had a pretty quiet weekend, which was nice. One of the highlights of it was my trip to Kedleston Hall, near Derby. We have had our National Trust membership for several years, but have certainly not made the most of it in the past couple, so I'm determined to change that this year. So, when I knew that G was going to be busy revising, and D and B had planned a run and a game of tennis for Saturday afternoon, I decided that I would take the dogs for a lovely walk at Kedleston Hall. We have been into the hall and walked here a few times previously, but I took a very different route this time, doing the "long walk" (which isn't at all long, but at 3.2 miles is the longest of the set walks on the estate).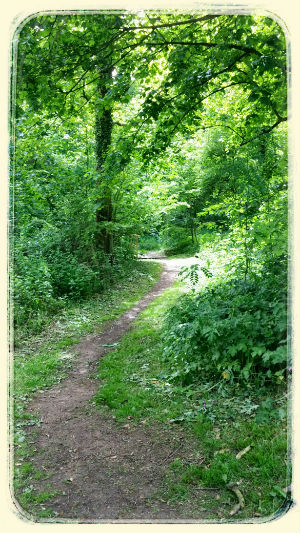 As you can see from the photos, it was absolutely beautiful! The route started off near the hall itself, from where I walked down to the Adam Bridge, then turned to the right to walk amongst the sheep and lambs alongside the gorgeous lake, complete with swans. I passed two weirs before reaching the end of the lake and turning up into woodland, continuing to then follow a pretty, sun dappled path up into the woods which run along the back of the estate and hall. There were stunning views of the hall and countryside along the way – as you can tell, I got a little carried away with the camera! I was stomping at a pretty good speed with the dogs, but, had I wanted to stop, there are plenty of benches dotted along the way, often with amazing views to admire as you rest or have a picnic. The woodland path then dropped back down to the side of the hall, where we had started – the great thing, following our misadventures of last weekend, was that there was no possibility of getting lost – the route was very clear and simple to follow! Phew!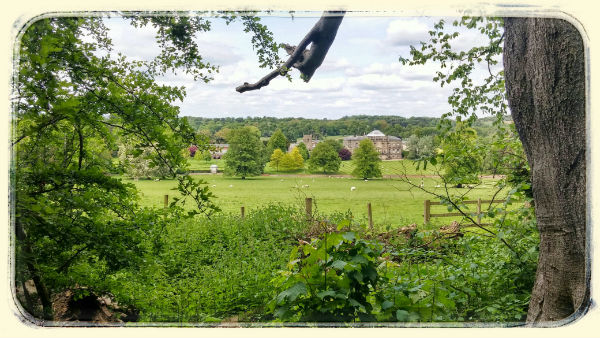 Now that I have discovered this walk, I think that it will become a very regular trip, as it was just so lovely. The only downside is that dogs have to be on their leads all the time. I can fully understand this on the parkland areas, because of the freely roaming sheep, but it seemed a shame that I couldn't let them off to run around and explore the woodland areas.
Having done two fabulous walks in the past two weekends on National Trust properties, I feel quite confident that we WILL get the most out of our membership this year.