Well, this week has been a busy one, mainly due to work and Christmas preparations, so I'm definitely ready for the weekend. Here are some of the highlights of the past few days:
1.We had our work Christmas Party on Saturday night, which was a great evening! We went to a new venue this year – Alton Towers Hotel – and everything was fabulous, from the stunning Christmas decorations to the delicious food to the great atmosphere, with lots of eating, drinking and dancing going on until the early hours. A great time was had by all!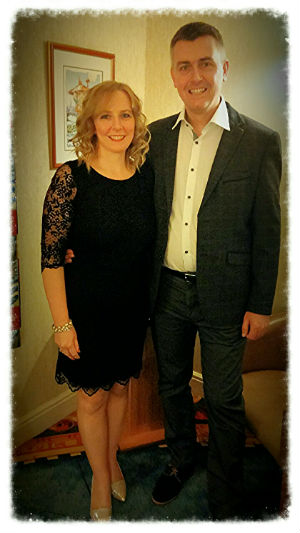 2. Compared with certain areas of the country, we were very lucky here in Derbyshire that we didn't suffer any adverse weather conditions, but things weren't so rosy up in Lancashire, where B is at school. They were without power for two days, and the day school was closed on Monday and Tuesday, but the boys seemed to treat it as a great adventure – encouraged by the fantastic staff. Brunch was cooked over a fire on Sunday and pool was played by torchlight; day staff came in on Monday to give the boarders a morning of sports activities; and they were then taken on a shopping trip to the Trafford Centre for a change of scenery on Tuesday. Apparently the boys were all brilliant during these trying circumstances but a very special "thank you" goes to the staff, who looked after them absolutely fantastically.
3. This week has seen plenty of deliveries coming my way, so I have spent a lot of time wrapping presents – which I absolutely love to do! This year's wrapping theme is tartan paper with red or green ribbons, which looks very festive.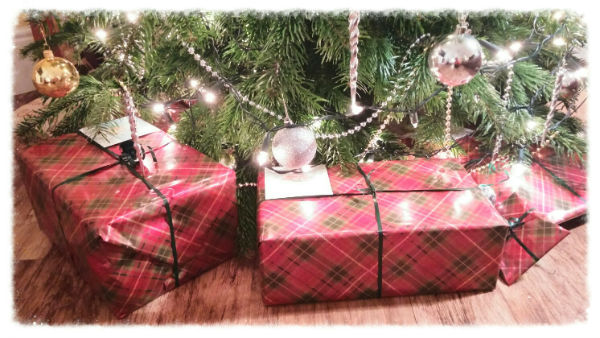 4. Due to the fact that it is now only two weeks until Christmas, some of my festive attire has made an appearance – Christmas socks, jumper and earrings have all been worn this week!
5. One of my favourite purchases of the week has to be the new Christmas star decoration which I bought on Wednesday. Isn't it great? And only £5 from Primark!
6. We got the good news this week that G has passed her grade 7 piano exam, which she took a couple of weeks ago. Well done, G!!
7. It has been a pretty wet week on and off yet again, but I managed to get a lovely sunny walk in early on Wednesday morning, which was beautiful.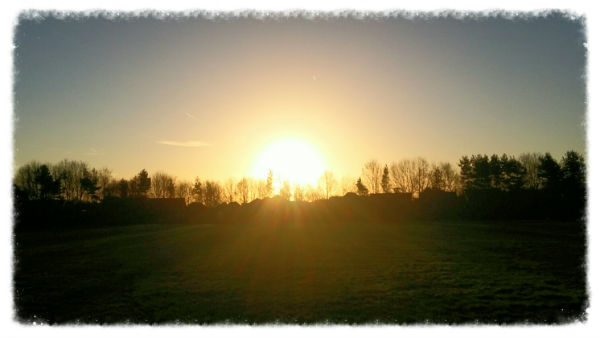 8. Crumpets! I spotted some crumpets when I was on my way into the Co-op during the week and was suddenly struck with a craving for them! We haven't had them since we introduced our French exchange friends to them in the summer – delicious!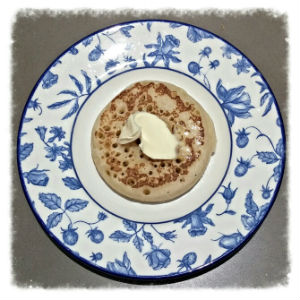 9. It is looking as though G's knees are on the mend at last, which is great news. She has been suffering with them since about March this year and we have been having regular trips to the physiotherapist for them, but she now only needs to go back if they get worse again. They aren't completely right at all, but are much better than they have been so hopefully they will be back to normal soon.
10. Christmas fiction! I love the fact that you can get Christmas novels at the library or on special offers for the Kindle at this time of year, and I love to read this kind of thing throughout December, so I've been loving getting into the Christmassy spirit this way too!
We are off to a Christmas Brass Band concert tonight at the cathedral, which I am so looking forward to – you can't get much more festive than that, can you?
Thank you for reading and I hope that you all have a lovely weekend.